Saving lives, virtual tour of offices, and public speaking skills. Find out the scope of the application of virtual reality (VR).
Research shows that employees forget 70 percent of what they learn within 24 hours of the training experience.
Companies are increasingly employing modern technologies to transform the ineffective theoretical classes to interactive training with gaming elements. These can save the company's costs and significantly boost the employees' productivity. YesElf user onboarding platform is a great example of an AI-driven technology.
Today, we will discuss examples of how virtual or extended reality can increase training efficiency. Read the eight creative best practices of how large companies use VR devices to train their employees.
Walmart: preparation for the Back Friday
Many retailers are using virtual reality to improve the customer experience. Walmart can serve as a good example. They hired StriVR, an American VR training provider, to train their staff.
StriVR has built their reputation while they trained football players for the Super Bowl. Their simulations allowed the athletes to train on a virtual field to experience an actual match.
Black Friday is the "Super Bowl" of shopping days. Huge discounts attract hundreds of buyers, running through Walmart's aisles.
The employees can prepare for the "final match" in advance and properly train for different positions, such as stockers, cashiers, and guides for people's hordes.
Oculus: training doctors to save lives
The surgeons at the Children's Hospital Los Angeles partnered with Oculus, a Facebook subsidiary, to develop a program for treating young patients in emergency situations. The emergency could mean an anaphylactic shock or a seizure.
In real-life situations, mistakes made by the surgeons could be fatal. The great advantage of virtual reality is that errors are allowed, and doctors can simulate working in actual emergencies.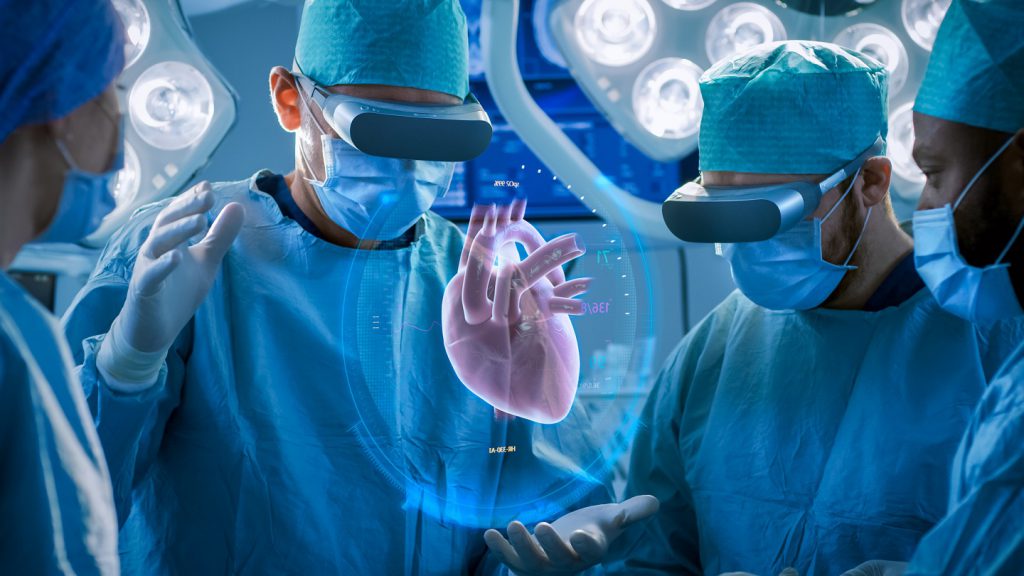 A study conducted at Yale University showed that the VR-trained group was 29% faster, and errors were six times less likely to occur, compared to the non-VR-trained group.
British Petroleum: occupational safety and health
Some employees at British Petroleum (BR) have to endure dangerous situations at the oil refinery and drilling sites. This work environment can be very life-threatening, and each failure can result in casualties.
BR's management hired Igloo Vision to create a faithful simulation of the actual working conditions. The employees can learn how to cope with all potential risks without any actual danger.
VirtualSpeech: soft skills training
Virtual reality can be a great alternative for both training of manual work as well as presentation and communication skills.
VirtualSpeech is a company specializing in VR offering virtual courses on networking, business negotiations, public speaking at meetings and conferences, and PR communication.
Employees can train to give a speech in front of a few people at a meeting or in front of a big audience with hundreds of people via VirtualSpeech.
This virtual device can provide immediate feedback as to the employee's skills of maintaining eye contact, the appropriate speech tempo, and loudness.
Jet.com: more efficient new hire onboarding
Statistics show that companies with efficient onboarding and adaptation programs for new hires have much lower staff turnover, and their employees reach higher productivity in the long term. And this is the area in which VR can make much more effective.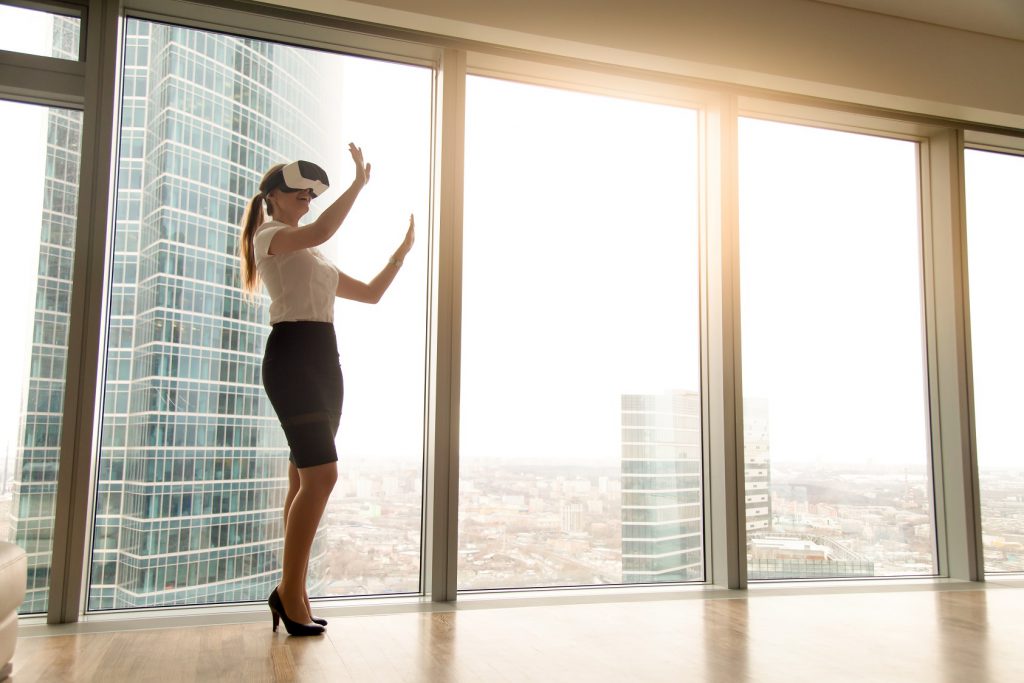 Virtual reality allows new hires to simulate their first day at work before the actual commencement of work. First, the simulator gives the newcomer an introduction to the company, provides a tour of the premises, and introduces new tasks and teams.
Jet.com also uses a virtual tour of the premises, allowing the candidates to be present at the meeting with the company's CEO, see the offices and break room, participate in team activities, and learn about the corporate culture from their homes.