YesElf, one of the leading digital adoption platform providers, today announced its integration with Genesys Cloud Contact Center as part of YesElf's plan to solve the top challenges for small- and mid-sized contact centers. With this announcement, YesElf's integration with Genesys Cloud Contact Center will allow contact centers to take advantage of YesElf's digital adoption platform. This will allow contact center managers to deliver content to employees on their preferred channels as well as provide tools to increase agent productivity with step-by-step onboarding and employee training.
With this integration, all Genesys Cloud Contact Center customers will have access to YesElf's digital adoption platform, which provides an onboarding and personalized employee experience. As a result of this integration, more contact center employees will be able to be guided which makes the training and the use of the corporate software a breeze.
What is Genesys Cloud?
Genesys Cloud Customer Service Software Solutions is a customer experience software (also known as CX, CXM, or CEM). A typical CX software performs a range of functions, including but not limited to helping to collect, track, and organize customer feedback.
Genesys offers diverse capabilities such as content management, contextual help, customer analytics, and, of course, customer feedback. It also makes a valuable contribution to content marketing in general as a way to enable actionable insight for customers. Genesys has diverse features like customer analytics, content management, contextual help, and, of course, customer feedback.
Genesys pioneered Experience as a Service℠ so enterprises of any size can deliver real personalization at scale, interact with empathy, and foster customer trust and loyalty. Genesys® powers more than 25 billion of the world's best customer experiences each year.
The company's flagship product, Genesys Cloud, previously known as Genesys PureCloud, is an all-in-one, cloud-based contact center platform. With Genesys Cloud, you can manage all of your customer interactions in one place, regardless of the method of contact (e.g., SMS message, email, voice call, or even social media messages). Genesys is the only company recognized by top industry analysts as a leader in both cloud and on-premise customer engagement solutions.
Genesys Cloud is built on top of Amazon Web Services (AWS). It uses a distributed cloud architecture that offers secure access to organizations with a marginal IT footprint.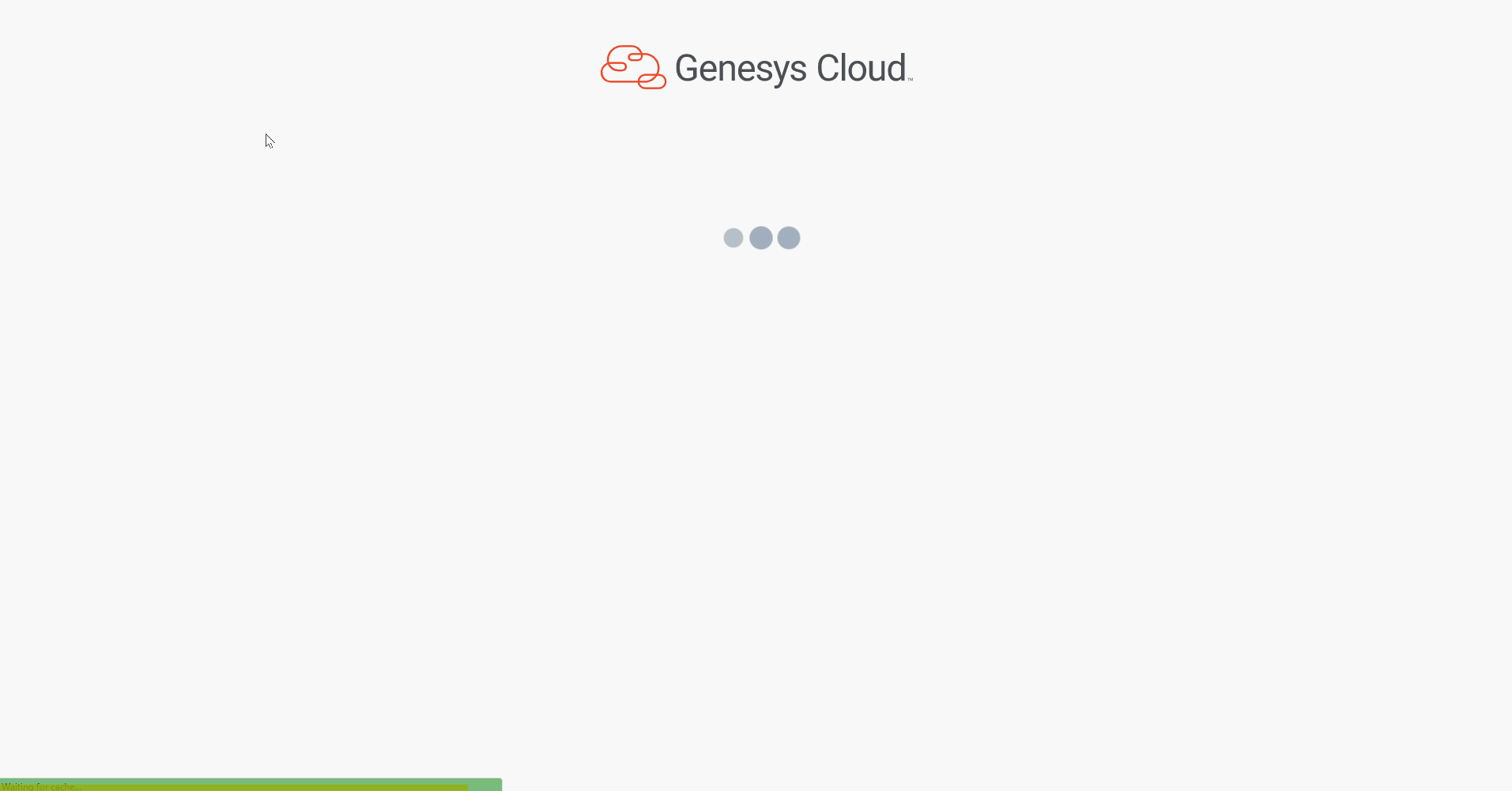 Challenges
The effectiveness of Agent Training. Agents must be trained quickly and effectively so that they can support returning customers while simultaneously being able to answer incoming calls from new customers.
The high cost of Agent Training. Training for corporate software is costly and ineffective. YesElf reduces the cost of onboarding and employee training by providing predictive, contextualized, and personalized digital walkthroughs for any enterprise software. This dramatically reduces training costs.
Business Analytics and Reports. It's said that you can't manage what you don't measure. Therefore, without insights into customer journey or agent performance, it's almost impossible to deliver the best customer experience. Contact centers need analytics and dynamic reporting. The right software can provide actionable insights for every interaction across every channel.
Need for speed. The need for speed in contact centers is perhaps one of the biggest hurdles in creating that agile environment, one where an IT infrastructure can respond to new customer needs quickly. Happy customers do not call, but unhappy ones make sure their voice is heard and demand an immediate solution.
Onboarding. Contact centers need quickly and easily onboard new customer-facing agents with ease, enabling a timely and seamless transition between agent training and first customer interactions.
Lack of the necessary workflows. When it comes to contacting customers, the most utilized channels by small and mid-sized contact centers are email and webchat. As such, regardless of company size, companies are looking to optimize the customer experience via enhancing case management, increasing productivity, and enhancing agent efficiency. Contact centers often use case management platforms to manage customer information across the organization but lack the necessary workflows to offer a true omnichannel experience. These contact centers also have numerous different tools to manage the agents but lack the necessary insights into the day-to-day activities of each employee.
Advantages Of Using YesElf Digital Adoption Platform For Genesys Cloud
YesElf can be integrated into the Genesys Cloud via YesElf extension.
Read more: Getting started with YesElf manual.
YesElf, as a Digital Adoption Platform, empowers Genesys integrators and partners to streamline the adoption and training processes for customers. Genesys has a wide range of customer portfolio, including but not limited to; call centers, cloud contact centers, airlines, telecommunication giants, etc.*
YesElf is an all-in-one digital adoption platform that helps you and your customers get the most out of their corporate software. Smooth and effortless integration with Genesys cloud, the world's leading customer service software solutions for call centers and IT.
Eliminate information discontinuity and human error in the critical post-training phase.
Get the new team members on board with ease.
Simplify application adoption for new employees
Gain employee productivity efficiency, engagement, and loyalty
Significantly increase information retention. (70% of newly learned information gets forgotten within 24 hours)
The YesElf Digital Adoption Platform is an effective and intuitive way to walk employees through their adoption of Genesys cloud solutions.
Genesys® has expanded its Microsoft partnership to native integration facilitating contact center agents to collaborate with any employee using Microsoft Teams, which YesElf knows all about. The winners will be the call center agents who will resolve customer issues faster and deliver better service due to increased productivity and collaboration, which alone increases the customer experience.
Genesys Engage is a scalable contact center solution that works with Microsoft's Azure. Due to Yeself's support for Microsoft's Azure, it is a great solution when an on-premise deployment is required for Genesys software; YesElf can be part of the deployment on the azure systems.
If you are a user of Microsoft Dynamics 365, you will get the combined and seamless integrations that both Genesys and YesElf have. Genesys Engage's pre-built integration delivers real-time information to every customer experience. And YesElf's integration with Microsoft Dynamics 365 (read about here.) will assure personalized support for training and faster adoption processes across both applications and cover processes. It is a true win-win-win case.
For Genesys Cloud customers, YesElf provides a variety of easy to use features that enable them to deliver appropriate, in-time, and AI-powered guidance to their users. Using the platform, it is effortless to create, design quickly, and publish the contextual guidance, which can be made available in both English and any other language.
As a Genesys Cloud customer, you can now manage your employee's adoption lifecycle using YesElf's Digital Adoption Platform. This platform helps you drive customer adoption of Genesys Cloud or any other SaaS solution by offering an advanced, easily customizable process for managing the adoption cycle. The YesElf Digital Adoption Platform provides enhanced functionality to make it easier to onboard and train both the customers and the employees to the corporate software.
Avoid Attrition. Competition is high. The likelihood of your customers coming across a better product, store, or service increases. Your Digital Adoption Platform should not only provide the benefits of customer satisfaction, but you want it to be a way to decrease the number of customers who choose to leave your business, either voluntarily or involuntarily. YesElf DAP makes it easy to use the corporate application while actively measuring and digital adoption rates and revealing the bottlenecks where the users become frustrated and churn.
YesElf Digital Adoption Platform is a fast, easy, and cost-effective way to digitize all adoption processes and activities. It increases the adoption process efficiency by providing effective tools and visibility into the customer adoption lifecycle.
YesElf Analytics
YesElf provides you with deep insights into the state of digital adoption in your organization. It allows users to analyze the app usage of all the employees in your enterprise without collecting any personal identifiers. It immediately provides accurate insights as to the user behavior and business process inside the enterprise software. This insight is collected from YesElf data stores. Once AI and ML models are applied, Business Application Insights determine and display the reports on;
Funnel Analytics Reports
Application Feature Adoption Report
Business Application Insights
Activity Time Analytics
Confusion Analytics Report
Completed Guides Reports
And custom-created reports.
The analytic reports are based on a combination of measurable variables such as the activity time, error count, confusion rate. Visualize where the bottlenecks are, application pain points so you can take corrective actions.
Simply, YesElf collects user/employee interaction touchpoints and turns that raw data into actionable insights enabling customer success managers to prioritize engagement that helps close their cases faster.
YesElf also provides personalized recommendations on how to improve employee experience based on organizational goals and objectives.
Automated ai-enabled application analysis onboarding helps users to reduce churn, get more time for value-adding activities, and make better decisions.
For example, if a company wants to spend less time on onboarding, then YesElf can show them how to be more productive by suggesting interactive walkthroughs for the most used screens.
Read about: Business Analytics and Data-Driven Digital Transformation and see sample reports on YesElf Analytic Reports.
Everything You Need To Deliver the Best Customer Experiences
The YesElf Digital Adoption Platform helps companies achieve success by combining customer-facing solutions that drive engagement, loyalty, and lifetime value. This leads to an all-digital contact center for digital self-service, customer care, and back-office operations.
The Yeself Digital Adoption Platform provides a single platform to make your digital transformation and deliver the best customer experiences. Yeself simplifies Digital Transformation and Adoption, with easy to use tools to turbocharge any campaign. This solution is easy to implement and helps create a unified and seamless brand experience with rich content such as videos and images delivered across various channels like web chat, IVR, Mobile applications, Instant Messaging (IM), email, etc.
YesElf's personalized and predictive step-by-step walkthroughs are then presented within the user's own digital environment. This way, employees can receive personalized guidance at the moment they need it most – saving time and improving their experience. This approach ensures that employees have access to the information they need when they need it – without any additional personal training at the right time, improving efficiency and productivity while still keeping human interaction.