What is Microsoft Teams?
Microsoft Teams is a chat-based collaboration platform for Microsoft 365 customers designed to simplify group's work with advantageous business communications features such as document sharing, online meetings, etc. Microsoft Teams is a tremendously popular collaboration software and it is included in the Microsoft Office 365 subscription.
Benefits of utilizing YesElf Digital Adoption Platform for Microsoft Teams
Enhanced Communication and Collaboration. YesElf creates confidence in the software which leads to better communication and feedback because people interact with the software in a proactive manner rather than re-actively.
Adoption and Change Management. MS Teams is aiming to change the way you work and collaborate.  YesELf can help you with its step-by-step walk-throughs on the most overlooked detail which has the most impact on the successful migration. Successful employee adoption and change management depend on getting your organization ready and employees open to accepting the changes.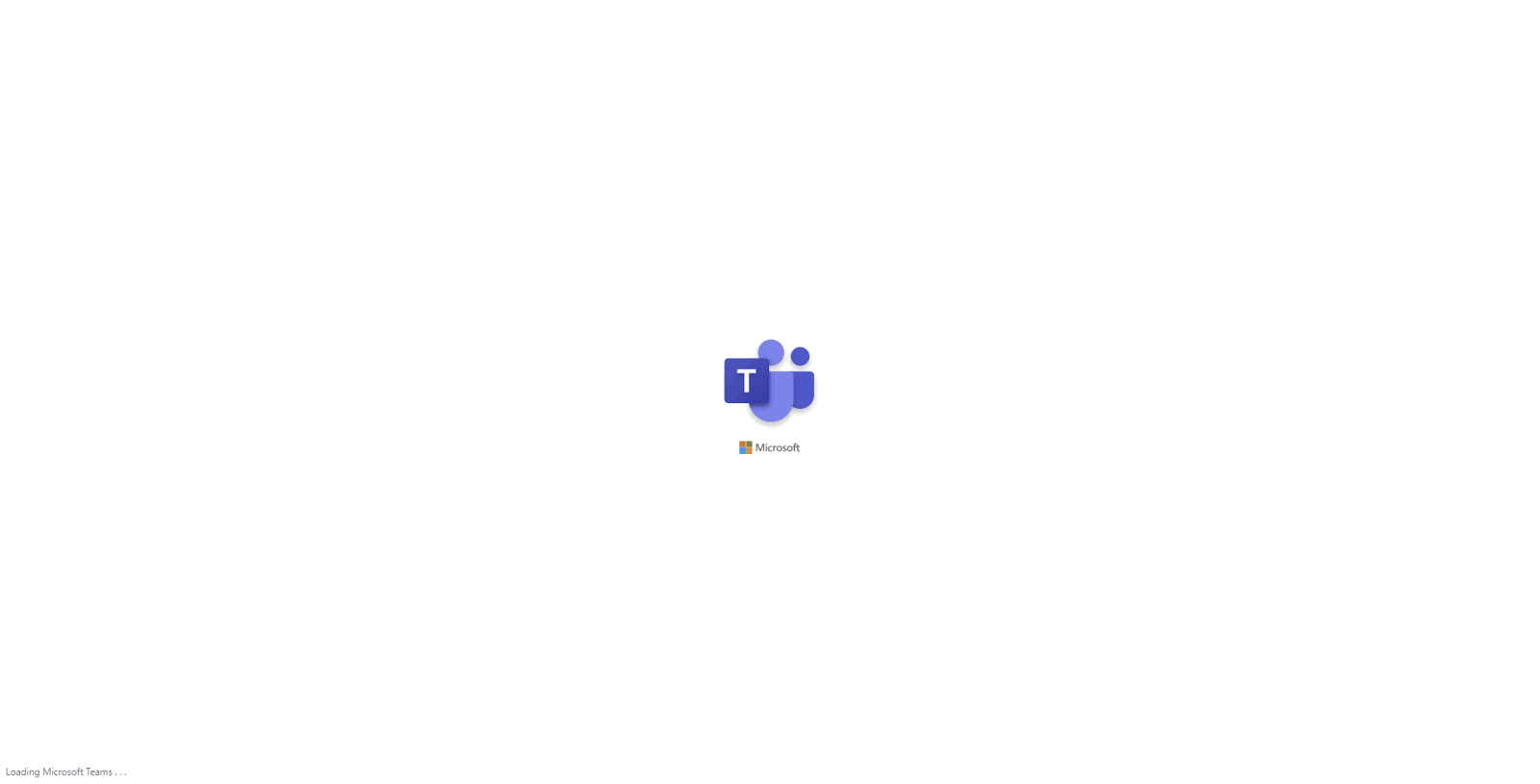 Better User Adoption. Employees are more likely to adopt innovation/changes as an "everyday activity" if it is seamlessly integrated into their daily routines. In general, they need to sync with the corporation's vision, and at least they need to understand then that acceptance comes naturally. If you force them by making it mandatory to use a solution without being on the same page, it generally fires back. That is why YesElf's contextual and step-by-step guidance makes the adoption process a breeze. Without forcing them but instead guiding them whenever they need so. And the best part is, it is not just for Microsoft Teams but also for any other web application you use.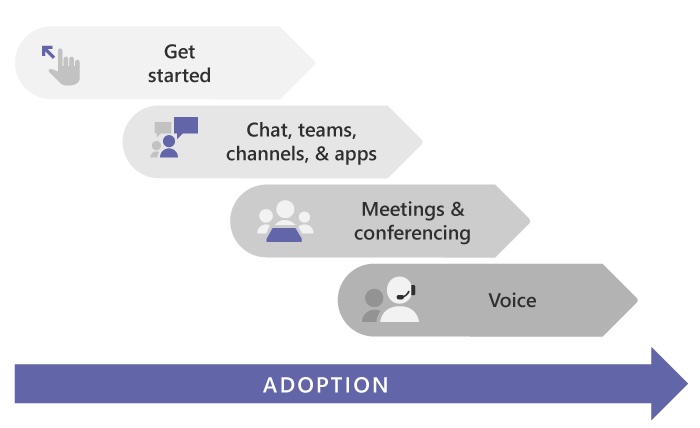 As documented by Microsoft, the adoption process exists and is necessary for all the phases. 
Provide Employees with Quality Resources: You should provide your employees with adequate training to effectively use the system. There are a lot of tools you can use to aid the training process. However, none can match the cost-effectiveness/efficiency ratio provided by a Digital Adoption Platform. 
Increased Engagement. Employee engagement significantly increases when the users are confidently and fast start enjoying the software offerings without the feeling of being lost. YesElf gives your users peace of mind and confidence by being there where and when they need help.
AI-powered guide recommendation. YesElf's AI recognizes the confused users and ensures that the right users receive the most accurate guidance in the time of need.
Enhanced Communication and Collaboration. YesElf creates confidence in the software, leading to better communication and feedback because people interact with the software in a proactive manner rather than reactively. 
Effective Reporting. Wouldn't it be nice to see a graph on how each individual user's adoption has progressed? YesElf's robust reporting capabilities allow you to capture Microsoft Teams' essence in the transformation and adoption phases, whether you come from Microsoft Skype Business (which will be retired and replaced by meet soon) or from any other collaboration solution. YesElf's user engagement,  feature adoption, user confusion analytics report, to name a few reports, will help you to measure the Return on Investment (ROI) and ensure the highest returns. 
Read about: YesElf Business Application Insights
Eliminates Technical Hurdles for easy integration. After adopting a new system, it is imperative to perform thorough research and time-consuming testing. However, that often doesn't happen since users don't know where to start. Fortunately, with the flexibility YesElf provides, you'll find that simple installation, setup is as simple as following contextual guidance.
Adoption and Change Management. MS Teams is aiming to change the way you work. Successful employee adoption and change management depend on getting your organization ready, and employees open to accepting the changes. YesElf can help you with its step-by-step walkthroughs on the most overlooked detail, impacting the successful migration. YesElf can be integrated into any web-based application. That being said, by using YesElf's guidance for your employees and for customers, you will increase a positive sense of familiarity while guiding them to the solution.
Unsupervised learning. Using non-supervised but monitored learning, YesElf collects and feeds users only that amount of information or guidance required for them to use Microsoft Teams in a very effective way. That is the key to successful user adoption.
Just in time, Just enough. More often than not, the users, or better said, learners, don't need learning when they are trying to accomplish something. This is especially true for an online communication and collaboration tool. They just need a few steps, a gentle nudge in the right direction, an overview, or related resources so they will not waste time searching and getting distracted along the way but rather working to accomplish their tasks at hand.
Microsoft Teams Onboarding Wizard vs. YesElf Digital Adoption Platform
The user onboarding wizards are available on both free or paid versions of Teams. Right after logging in for the first time, the wizard guides the user covering only the most basic functionality. 
What is it good for? 
It helps companies to onboard to Microsoft Cloud solutions and drives user adoption.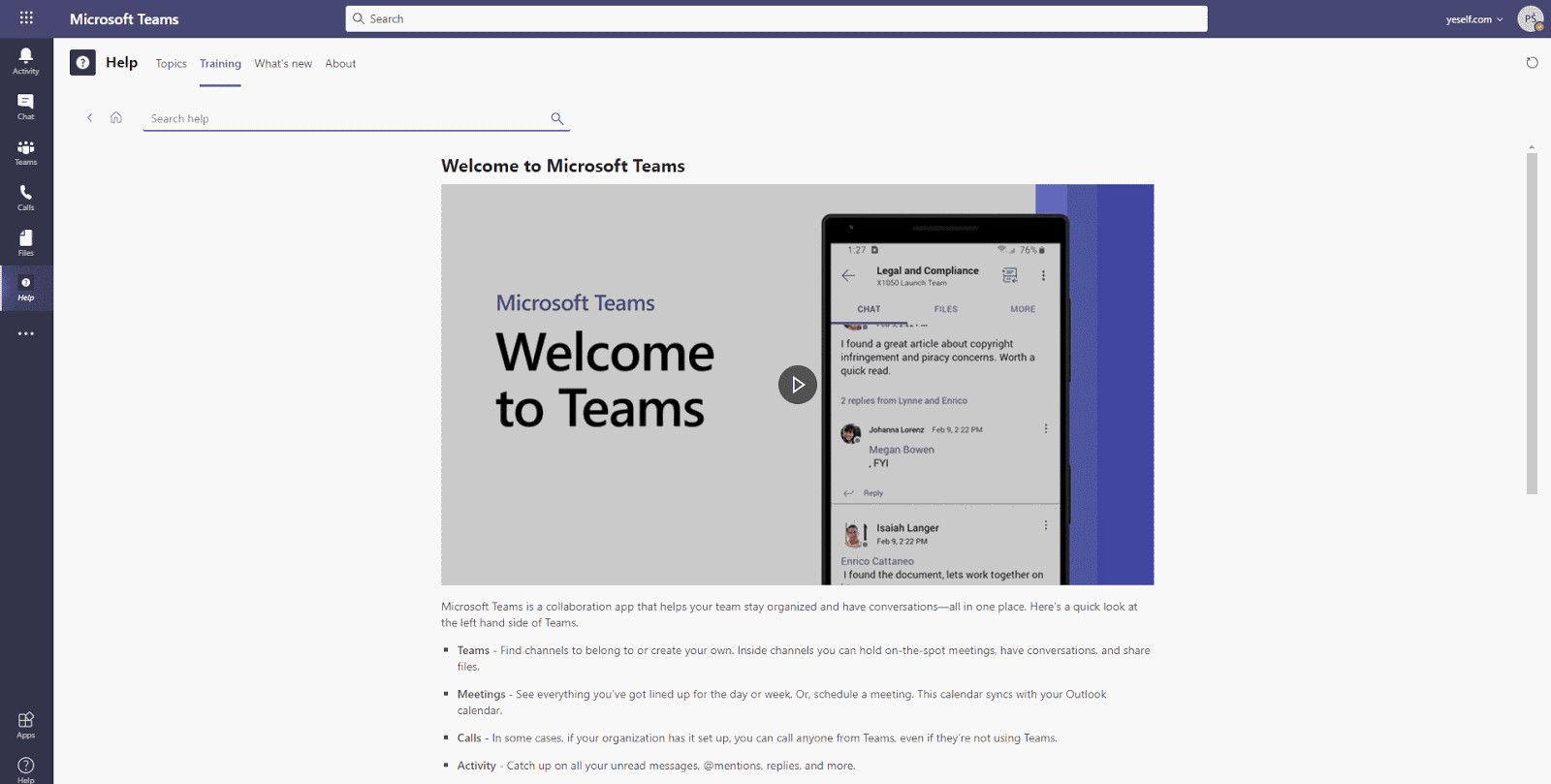 Above you see how Microsoft Teams onboards the newbies. It rather looks like an extremely light version of a Digital Adoption Platform demonstration. The message is here that Microsoft Teams is user friendly enough and easy to use, so it does not need an onboarding or adoption. 
However, as can be seen in the video and the user onboarding wizards, Microsoft Teams prefers to use many pages full of animated training videos not covered by the wizard. 
Microsoft Teams aims to change and enhance how you communicate and collaborate with your internal users or employees and external contacts such as contractors, partners, etc. That is why Microsoft's onboarding method is a rather limited, inconvenient, ineffective, and time-wasting way of training for a full-fledged collaboration tool. 
Improvements are necessary if you hope to make use of the Teams in your company and expect it to improve productivity and collaboration.
Why can Microsoft Teams Onboarding Wizard not replace the Digital Adoption Platform? 
Many companies invest in their employees by providing them with enterprise software such as Microsoft Teams, MS Dynamics CRM, or SAP Harmony. The problem is that the user experience for such software is far from being easy, it requires a significant time investment and can lead to frustration and ultimately, abandonment.
The purpose of the wizard is to make enterprise software easy to use. So they tried to reduce your initial frustration. They designed a wizard showing you the basic functionality plus some tips on how to save time. Sounds great! But this is not enough.
So how a Digital Adoption Platform can outperform such initiatives and ensures user onboarding, migration, user adoption, and business application insights reporting services. 
Microsoft Teams Onboarding Wizard lacks in many ways. Such as;
Not repeatable.

Once the action of guidance is done, the wizard disappears and is no longer available. And the user will be forced to search when (not if) the user forgets how to do it, hence wasting time. 

It covers only basic functionality.

The wizard covers only the common features like starting a chat—features which even a novice user does not need. 

It's not customizable.

Unlike a digital adoption platform's walkthrough, it cannot be customized.
Microsoft Teams has a lot more features and functionality than what meets the eye. Those are the real reasons which are worth the effort to transfer your company. Because most probably, you already have other means to chat, calling, and meetings. The expert features where true collaboration and productivity are and simply can not be left to your users, expecting them "just figure it out."  This is the gap that a digital adoption platform fills and links the users to real productivity.
Contextual Guidance.

YesElf uses Artificial Intelligence and Machine Learning to personalize and selectively deliver the right guidance to the right people at the right time. This enhances confidence and adherence while reducing user frustration and churn rates. Microsoft Teams Wizards are static vs. YesElf guides are personalized and different for every user.

Holistic View of User Engagement

. YesElf provides feedback to the customer on all the aspects of user adoption, time spent, user error count, application features adoption, and how walkthroughs for Teams are used, which Microsoft Teams Wizards are lacking.
Read about: Business Application Insights
Editing.

As mentioned earlier, YesElf guides can be edited, changed, and modified to align better with the user characteristics or Software Updates, so they reflect the exact need of the company. At the same time, Microsoft Teams Wizards are static and not modifiable.

The visual layout of the guides.

You can easily change the walkthrough themes to align with your corporate visual identity instead of using Microsoft Team's graphical and limited guidance. 

Automation of education.

Teams Wizards can be replaced by advanced and flexible guidance and then be used as automated, personalized, and individualized onboarding, migration, user adoption, and business application insights services for every new or existing user.