Career
We're on the mission to enable the full potential of employees by giving them the right training, at the right moment, inside the IT system they currently use without leaving the chair or picking the phone to make a call to the support.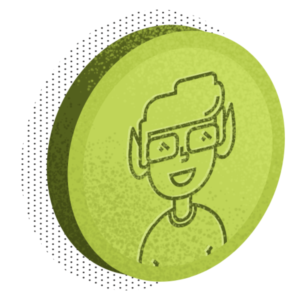 We are on the mission to transform the end users of IT systems into digital gurus in no-time.
Elves at YesElf are bound with the same principles of open mindedness, straightforward communication and constructive cooperation while keeping each other's individuality. Health, life and productive work are in harmony in our forest.
Internal hackathons and regular birds of feathers are great events to share fresh ideas with your colleagues. And they do not have to be only work related. Express yourself and share the inspiration with others.
Space for self-improvement
Have you found the learning path that brings new meaning and increased value to you, fellow elves or the customer. We will always encourage you and set up individual plan for the course or certification you have picked.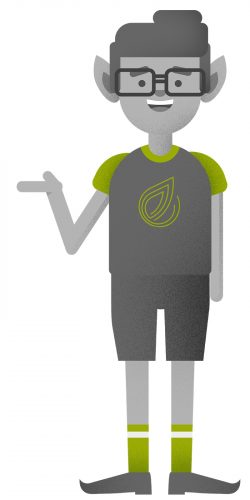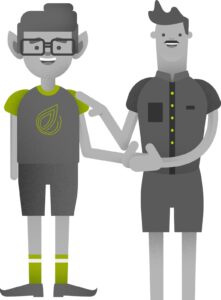 Stretch your seated bodies
We fully realize that sitting all day long on your butt is not the healthiest way to live your life. Our office is equipped with flexible standing desks. On top of that we encourage you to stretch the body in yoga classes.
Working from home is a necessity sometimes. When you have to work remotely our company equips you with the required gadgets and devices so it reminds you of the times being at the office physically.
Headquarters are in Bratislava, but we are spread in Austria, Netherlands, Sweden and Sydney. Remote and virtual binds us all together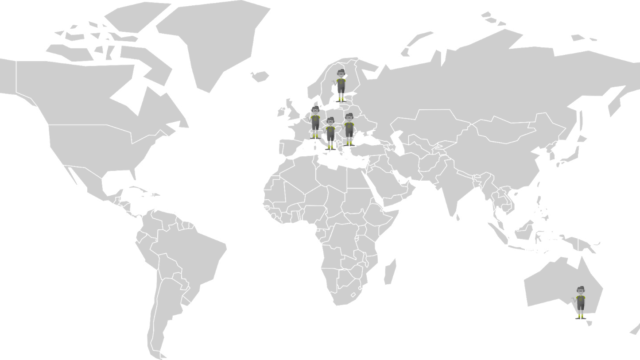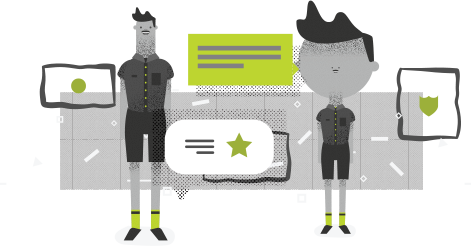 Technology is here to serve us – not the other way around – you know it, we know it and We want everyone to feel that way.
Yet technology evolves faster than the ability of companies to adapt. Actually 84% of them fail in digital transformation!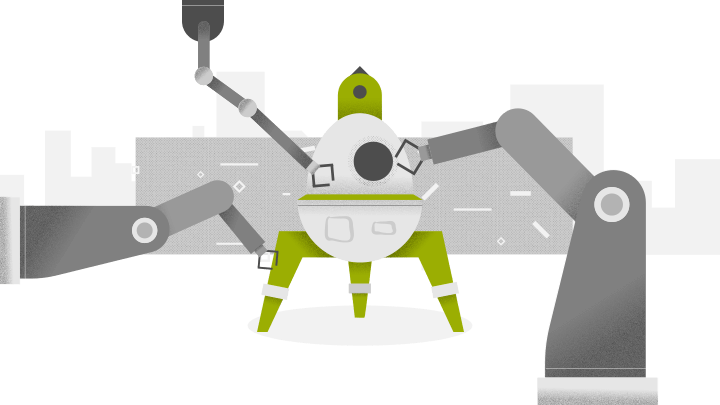 We're YesElf and it is our life mission to change it. YesElf is a powerful platform utilizing AI to reduce learning time and increase productivity. Some will tell you they want to change the world… Well, we are actually doing it and we have data to back that up.
YesElf empowers more than 300 000 users around the globe to get the most out of corporate software. Their adoption process is 5x faster, resulting in productivity boost, training cost reduction, employee satisfaction and… better world.
But let's not haste in too many details. We know that you'll forget 70% of new information by the end of the day… that's ok, in fact our business is based on this premise. 
The important thing is that big players like AEGON, NN, SKODA or Dovera believe in us as well as every single person in our team. We've acquired a Seal of excellence for our work and we're thrilled to see the impact we're making in employees' everyday work.
So the most important question is: Do you want to be part of it? YesElf or No?