Endless meetings, floods of notifications and inefficient training are the reasons why employees no longer see remote work as a benefit. We'll advise you on how to easily solve these problems using the right online tools and their specific features.
The labour market has changed rapidly and drastically due to the pandemic. Most people have moved from physical offices to virtual ones. And it is now clear to many companies that the future will belong to a combination of working from home and in the office.
Surveys suggest that people enjoy working from home mainly because of the flexible working hours, the opportunity to spend more time with their families and the feeling of greater convenience.
On the other hand, virtual offices, besides the benefits, also bring endless meetings, a flood of notifications or inefficient onboarding and training.
Below we'll look at how these problems can be solved effectively using a combination of two tools – Microsoft Teams and YesElf.
Why Microsoft Teams?
The very first step in building an effective virtual office is choosing the right communication platform. In this regard, it is better to choose a tool that is more complex and offers more than standard video-conferencing tools.
These include, for example, Microsoft Teams, which is growing in popularity. While in April it was used by around 145 million people per month, by the summer it the number of users increased to 250 million per month.
No wonder because Teams brings many benefits to companies, such as that the software belongs to the Microsoft 365 suite.
It is thus linked to other products and combines all the tools into a single service that is easy to work with and also includes a number of useful features.
So not only can you use the program for text chats or video calls (for up to 1,000 people), but it also allows you to share documents via the OneDrive cloud service or send invitations to a video call directly from your Microsoft Outlook calendar.
With Microsoft Teams features, you can set a new digital culture in your business that will lead to better employee productivity and greater work-life balance. Let's take a look at a few tips on how you can make the most of this tool.
Statuses and calendar sharing
Microsoft Teams allows employees to let other colleagues know if they are currently available, busy, or taking a short break. They can also put in their status when they will be away from the computer until what time and designate a colleague who can be contacted in case of an emergency.
The status will also show up in an incoming message or conversation if an employee tags another person in the company.
Another useful tool to synchronise is the use of a shared calendar. This makes it easy for the organiser to find a convenient time that works for all meeting attendees.
At the same time, when scheduling a meeting, the organiser can set the duration of the meeting in advance so that all participants know how much time is left during the meeting and will not unnecessarily extend it.
Virtual brainstorming and short updates
You can enhance regular video calls in Teams by using a virtual whiteboard to simulate the traditional boardroom brainstorming sessions that produce the best ideas.
Call participants can draw, insert pictures or make notes. Such idea maps can be even more effective than if they were created in the boardroom with team members present in person.
Short, five-minute meetings for up to five to eight people, which tend to cover routine information such as What was completed yesterday? and What's on the agenda today? can in turn be replaced and quickly handled by team members using group chat.
Phone system and quick search
Another useful feature of Microsoft Teams is the ability to be fully integrated with your company's existing phone system, so you only need one platform for all your in-house and external calls.
And one more useful little feature that will help you improve your efficiency and speed up your navigation through the program environment is the commands.
Just type the slash symbol (/) in the command line at the top of the window followed by the corresponding command. (Alternatively, if you press Alt + K, a list of possible commands will roll up.)
Some of the command shortcuts that will come in handy are listed below.
● /goto – go to a specific team or channel
● /call – to call someone directly
● /chat – send a quick message to someone
● /activities – to check someone's activity
● /whatsnew – see what's new in the team
● /mentions – see all mentions of you
For more useful shortcuts, visit the Microsoft Teams support page.
YesElf makes it even easier
Investing in a new communication platform isn't enough. It's important to train employees how to use the new software. However, this costs the company considerable effort and expense, and in the end of the day, it still often fails, much to the frustration of employees who don't end up adopting the new solution.
This is even more complicated in times of a pandemic, when it is not possible to organise training physically in the company or to have an experienced colleague sitting next to a newcomer who can help them with the next step at any time.
YesElf – a 21st century virtual training platform – is specifically designed for these situations, teaching your employees how to use Microsoft Teams (or other business applications) for you. It's usable for both the desktop and cloud versions of Teams.
YesElf is kind of like Clippy you might know from MS Office, but far more advanced.
In fact, this sophisticated Help uses artificial intelligence and machine learning to analyze an employee's behaviour in an application.
The app itself can detect when the user is confused and offer them appropriate advice. At the same time, it can estimate what level of assistance the user needs so as not to be too annoying.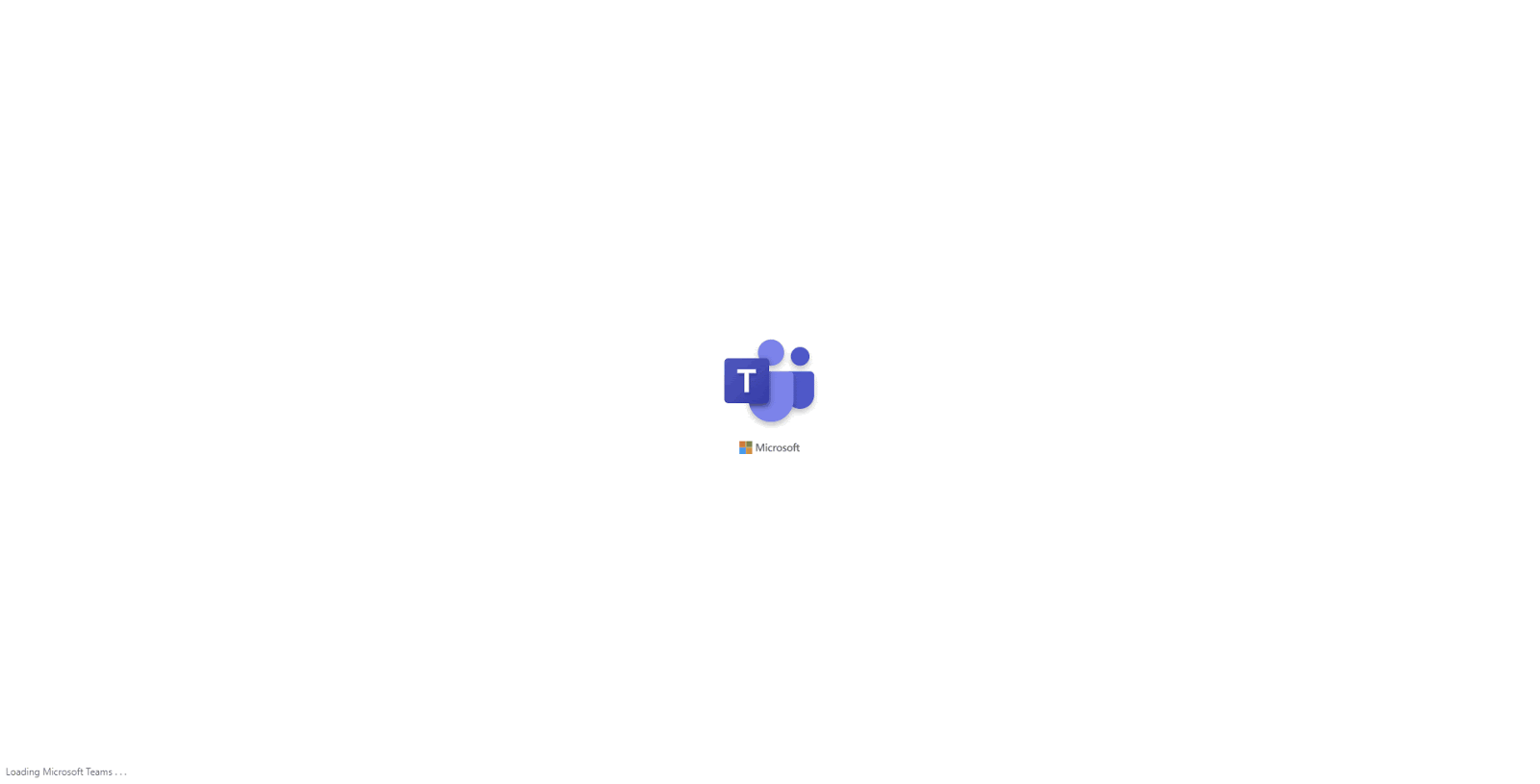 This lets you know exactly how your employees have progressed with Microsoft Teams, whether they have learned how to work with a particular feature of the software or which phase they didn't understand.
You can view all the data in clear reports that give you an overview of each individual user – conveniently and remotely, even without meeting the newcomer in person.
YesElf will help your company significantly increase the return of investment in Microsoft Teams by having your employees progress through the software's user environment on their own, without any need for a trainer.
If you're interested in YesElf's capabilities and would like to learn more about how it can be deployed in your company, you can request a free personalized demo to test for yourself how this virtual employee training application can help you.