In the last Digital Adoption Platform (DAP) Products PEAK Matrix® Assessment by Everest Group Reports, YesElf was once again mentioned as a major contender.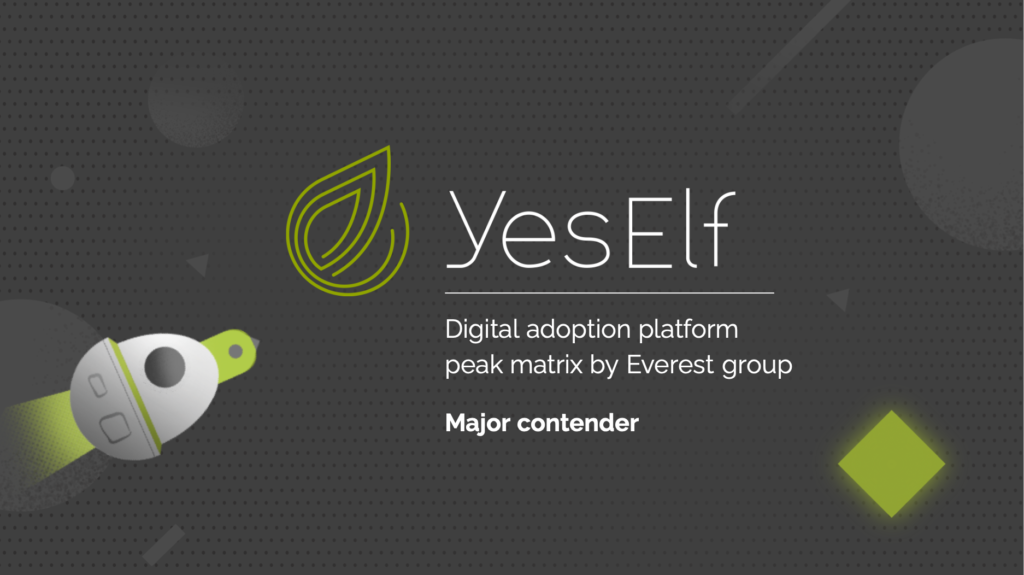 Digital Adoption Platforms (DAPs) play a pivotal role in enabling digital transformation for organizations globally. The year 2020 was eventful for the DAP market as enterprises faced unprecedented pressure to undergo rapid changes in the digital technology leveraged to tackle the pandemic and maintain business continuity. They realized the need to focus on customer and user experience and used DAPs to achieve business goals such as boosting employee efficiency, reducing support tickets and costs, improving customer satisfaction scores, increasing trial conversion, and minimizing customer churn.
We are very glad to be mentioned once again as a major contender in a DAP category as well as to be the only DAP platform that hold Seal of excelence award. You can read more about the report here.