When different generations have to work together, it is more than certain they will require an individual approach towards both training and adaptation in general. Good news: user onboarding platforms can tackle this issue.
What are the benefits of a multigenerational staff and how can you ensure the adaptation to onboarding and training for all?
Know your staff: generation gap
The fact that large companies employ people of different ages goes without saying. Especially, when the company has been formed by more generations for decades.
Well-set corporate culture and fine-tuned in-house processes enable all age groups to work together efficiently and easily, regardless of the age.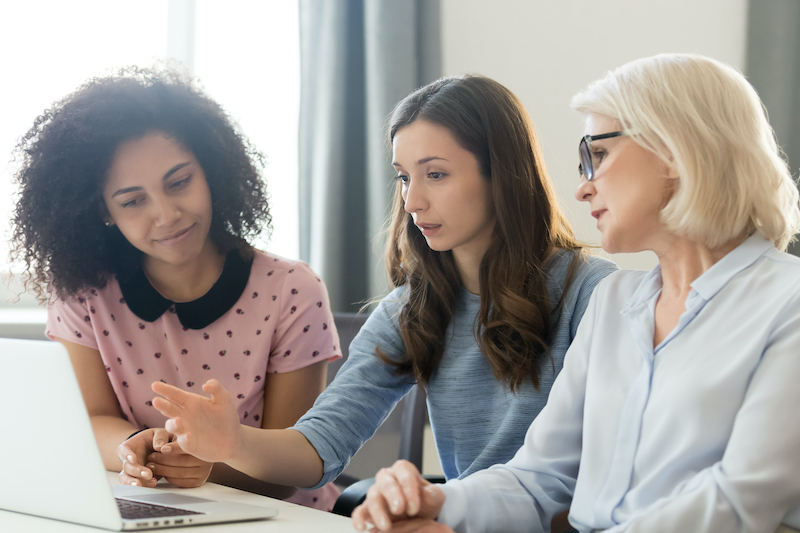 The aim is to find the best way to train, motivate, and encourage employees which suits everyone's needs. First of all, focus on what individual employees need and prefer.
Generation X – people born from 1965 to 1979 (also called "the latchkey children")
Generation X employees are currently from 41 to 55 years of age.
They can work with technologies after proper training.
They are willing to undergo online training, however, they still prefer conventional face-to-face training.
They need a free hand and your trust at their job, they are disciplined and very loyal.
They require flexibility (to take care of their children and parents) and adequate work-life balance.
They prefer fixed working time with the option of working from home.
They are rather conservative and more responsible in terms of the company's progress.
They have better risk assessment skills and they value the company's resources.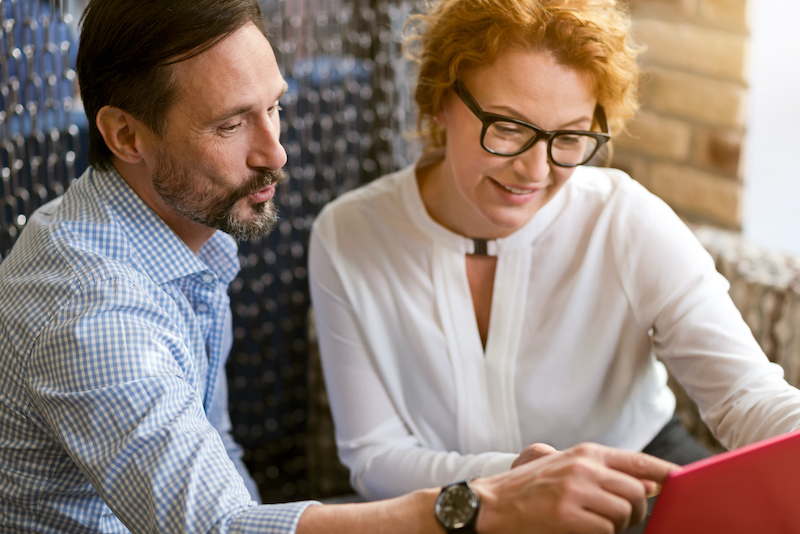 Generation Y – people born from 1980 to 1995 (also called "Millennials")
Generation Y employees are currently from 25 to 40 years of age.
They are highly skilled in terms of technology and prefer online training.
They find open office most convenient and communicate through social networks.
They have a pragmatic approach and don't like meaningless and redundant assignments.
They expect honesty, which they return in full, however, they need a change (approximate length of employment is five years).
They prefer flexibility: working from home, flexible hours, result-oriented instead of process-oriented approach.
They like to work at various times of the day.
They are creative, can save money, and are not afraid of risk.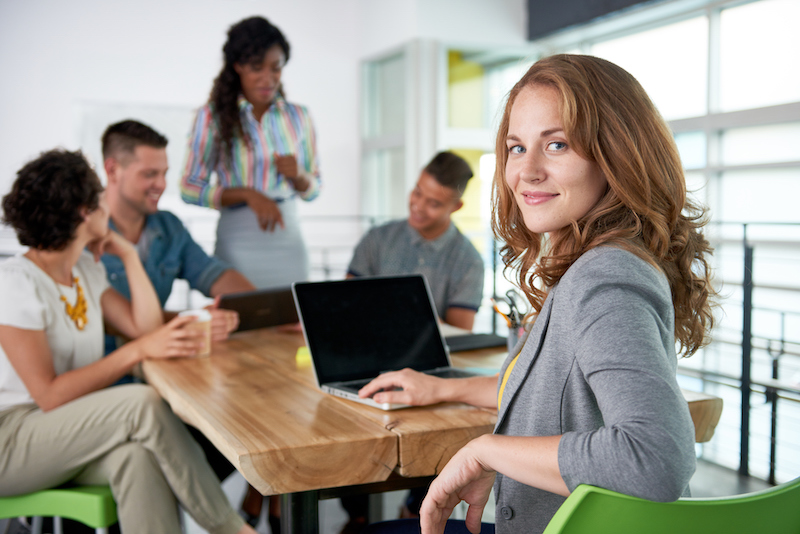 Generation Z – born from 1996 to 2009 (also called "iGeneration")
Generation Z employees are currently from 11 to 24 years of age, working-age 18 to 24.
They are at the top technological level and ask solely for online training.
They prefer open office, where everybody actively works together, rely on their talent and the use of gadgets.
They expect honesty and love changes (approximate length of employment is two years).
They prefer flexible hours and enough space.
They are willing to work both day and night, however, expect appropriate compensation.
They are very creative and innovative and have great ideas for development at social networks.
They make more risky decisions and want to invest a large amount of money if they find the opportunity worth it.
They need highly-motivational working conditions and change.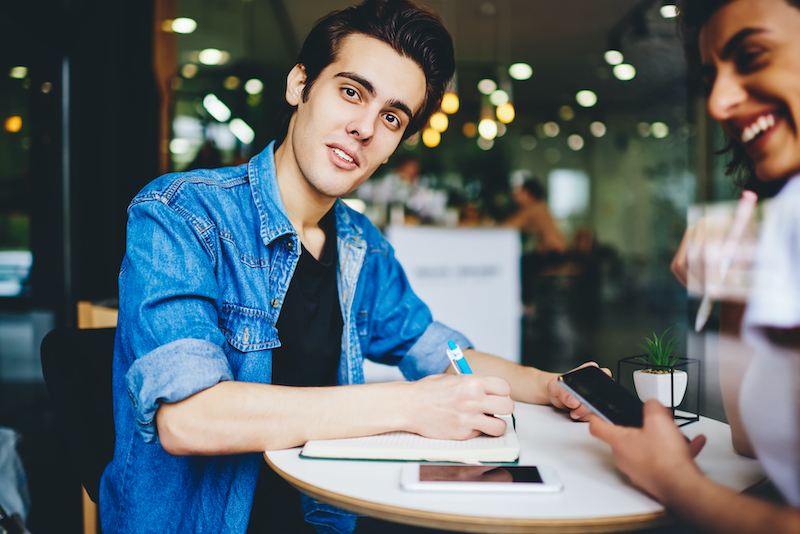 This summary suggests that employees need an adaptive training system suited to their way of thinking, life, and values. And that's when a user onboarding platform, such as YesElf, comes.
The need for adaptive training via AI platforms
Adaptive training and onboarding include various enhancements according to the staff's age, experience, and preferences.
This means creating three different versions of onboarding and additional training on in-house systems and apps.
Training via a user onboarding platform can be customized on multiple levels. First of all, in terms of AI and machine learning, and then in terms of personalization, analytics, interaction, adaptability, and content.
AI and Machine Learning
At first, the platform tracks the working habits of the employees from various age groups with the highest skills, analyzing their behavior in a corporate system or app.
The collected data allows the platform to design an onboarding and training system according to the right use of the software by respective staff groups.
The adjustment includes modifications of individual positions of help and pop-ups. Some can do the training on their smartphone, others on laptops.
AI platform YesElf, for instance, detects the user's behavior and if it evaluates that the user needs help, he or she will be provided with a guide.
Personalization
Personalization plays a crucial role in onboarding and training at a multigenerational company.
AI onboarding platform can categorize all users by age as well as by language, experience, or a number of logins. Its benefit is that if the employees don't know what to do or need help, they do not have to feel guilty or ashamed in front of other colleagues.
Personalization allows the platform to offer to younger employees solely relevant and satisfactory content. An older employee, who needs further clarification and assistance, on the other hand, receives information and instructions repeatedly.
Analytics
Analyses of onboarding and training can help you improve and implement changes.
Feel free to carry out an A/B testing, design multiple versions for all age groups of your staff. Then, you can decide which version is the best based on the results. Or incorporate the good parts of version B into version A.
Interaction and adjustments
When it comes to interaction and adjustments, focus on animations, colors, font size, and user's preferences as for the time when the next steps should be displayed.
You can adjust the entire design both according to your corporate identity and different age groups. Be creative and create playful and modern, user-friendly and minimalistic, or more conservative versions for your employees.
Content
The same applies to the content as to the form. Be personal and adjust to your staff's register.
Feel free to use slang and make jokes. After all, it is your unique onboarding system that you can adjust as you see fit.
In conclusion
The generational gap at your company does not necessarily mean a problem, but rather a challenge worth overcoming. It is your approach to this situation which reveals your managerial skills and visions for the future to come.
Don't expect the millennials to be the same as the iGeneration. Respect the differences and let your employees learn from one another and mutually inspire. Help them learn adaptively, delicately, and with the aid of smart solutions and AI technologies.