Not following the trends means you deprive yourself of the competitive advantage, the opportunity to boost new staff adaptation and to relieve the administrative burden on your HR managers.
Artificial intelligence is not a distant future
Times when people dreamed of robots helping them and making their jobs easier are long gone. Smart devices are being not only deployed in large production plants, but in homes as well.
Technological advance reached a level when you can control the AI with predefined commands as well as your voice.
Microsoft's survey results show the expansion of AI among large company leaders, aimed at examining the options and capabilities of the AI business-wise. The results are really interesting.
38 percent of high-growth companies actively work on AI implementation in their processes. Almost all of them (94%) intend to use AI for decision making, development of new products, or process optimization within the next three years.
This also includes the recruitment process and new staff adaptation itself.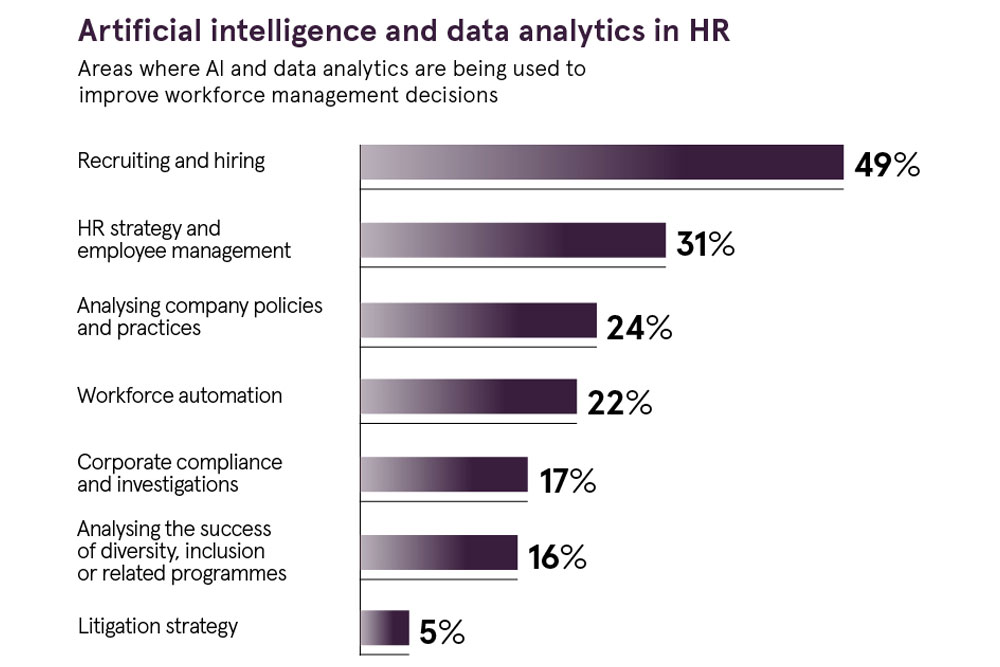 Artificial intelligence in the HR segment at any large organization has unlimited options.
How can AI help new employees adapt?
Many companies rely on AI when it comes to the adaptation of new hires. There are more reasons behind this trend's popularity for the automation brings the following:
1. Relieve of the administrative burden
This, among others, applies to sending documents which the AI can send for you.
Newcomers can receive relevant documents package, including the employment contract, contact information of their co-workers, and software credentials) without actual human help.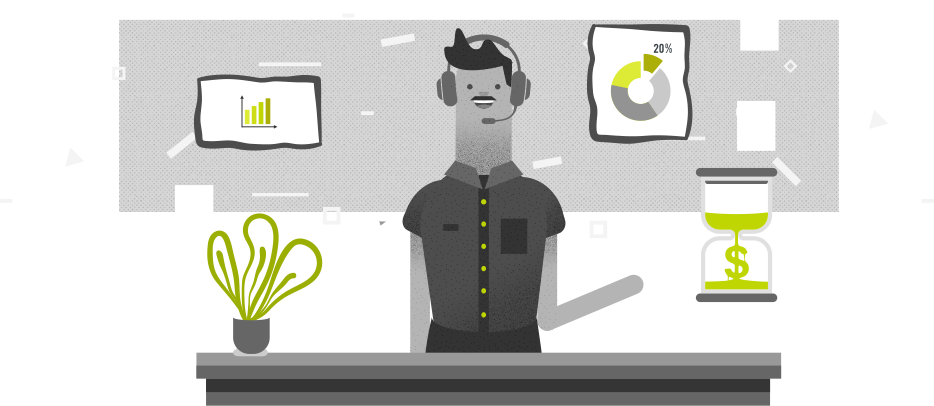 Automation also facilitates the training of new employees. If they need any help within the first days, they often have to ask their co-workers, supervisors, or contact the on-call support.
Thanks to our smart Help, which can be integrated in any corporate software with the YesElf platform, new employees are provided with immediate help with relevant information which can help them solve their problem.
2. More flexibility
Newcomers needn't fill out the necessary forms when they start their job in person and during working hours only. The digital access allows them to fill out and sign the documents anytime and anywhere.
Modern approach to staff adaptation minimizes phone calls, emails, and personal communication, giving your HR workers space to focus on more important tasks.
Last but not least, don't forget that relieving the burden leads to the reduction of staff support costs.
3. Acceleration of new staff integration
AI makes newcomers' adaptation more interesting and more effective. A chatbot can handle most of the FAQ, answering them for the HR worker.
The automation can cover many steps related to the arrival of a new employee prior to his or her first day and support his or her integration in the company.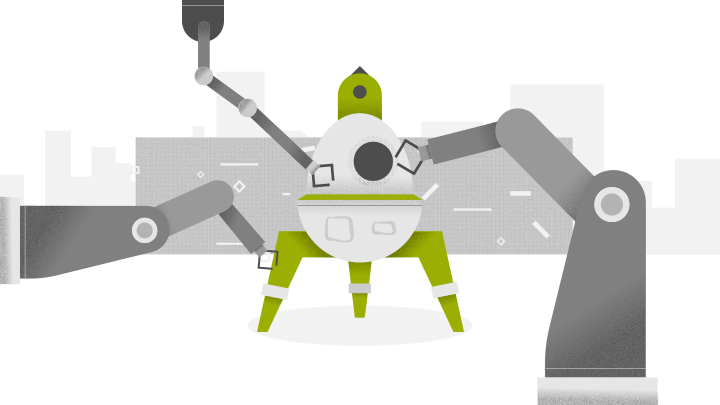 However, beware of over-automation! Missing human factors can have opposite results. The newcomers might not feel welcome at their new job for most of the time they communicate with a virtual person rather than a real one.
Fine-tuned strategy is the key
We've already outlined that postponing the AI implementation to optimize corporate processes is pointless. But how do you start?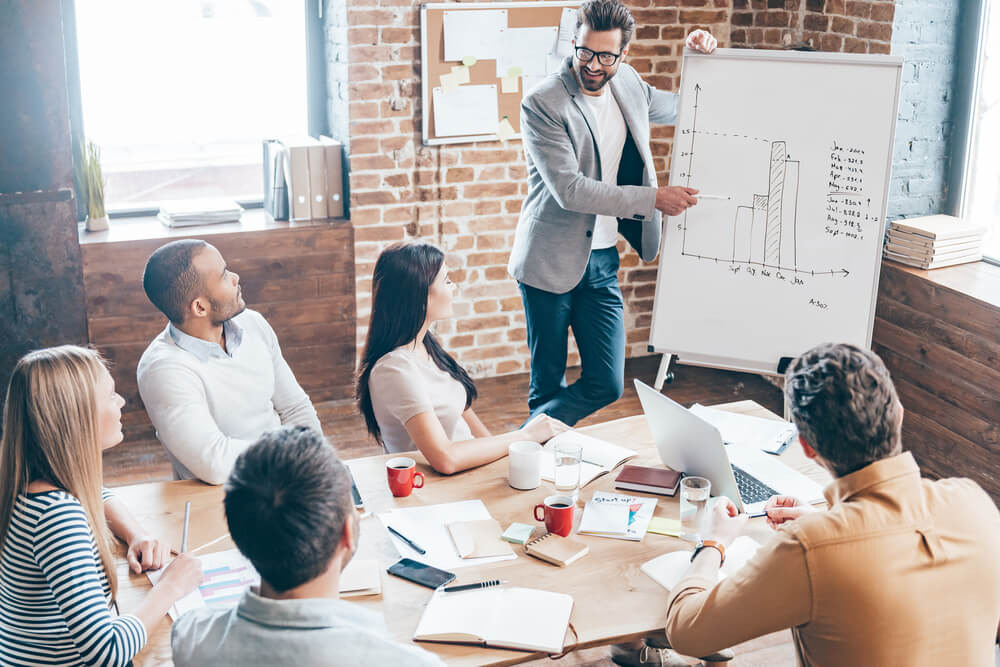 The AI introduction phase in any in-house division requires precise planning since the AI has huge impact from many perspectives, such as the change of corporate culture.
If you want to avoid learning from your own mistakes, follow Microsoft's example. They launched a training program called Microsoft AI Business School to make the companies AI ready.
"AI Business School course materials include brief written case studies and guides, plus videos of lectures, perspectives and talks that busy executives can access in small doses when they have time. A series of short introductory videos provide an overview of the AI technologies driving change across industries," says Microsoft.
If you need any help with the introduction of an automated system to improve the adaptation rate, we're here for you. All you need to do is fill out the contact form and we will gladly personalize your Help version to accelerate acquiring digital skills among your employees.