Employers are legally obliged to educate their employees and employees are obliged to attend the trainings. However, it is often only formal education and a waste of time when the company loses money, as well. If you want your trainings to be efficient, just follow the principle known for 50 years.
How do we learn?

Are the trainings at your company like university lectures? Listening to speakers, group exercise, or pointless reading of materials? It is the least efficient way of learning and will not make the employees pros.
The US educator Edgar Dale introduced his Cone of Experience theory, summing up his scientific work up for the public and explaining which form of learning is the most efficient.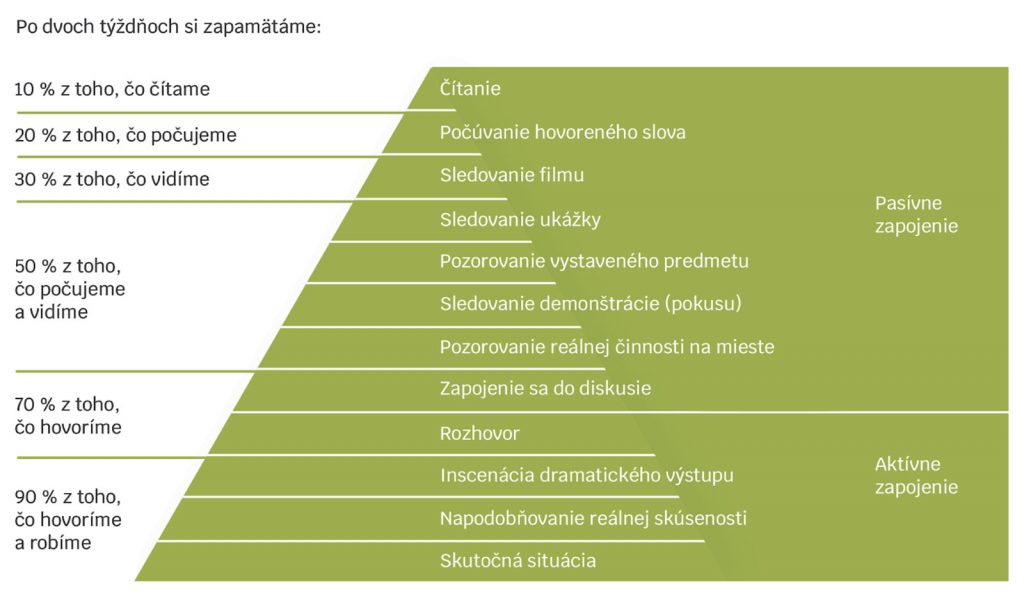 As the chart shows, we are much more likely to remember experience made in real life than that received passively – by reading, listening to others, or by observation.
We remember information learnt by research, analysis, and result assessment best.
Does this remind you of trial and error? You are far from truth. However, when educating your employees, there is no margin for trial and error.
In the following steps, we will introduce principles you can use for efficient trainings of your new and current employees.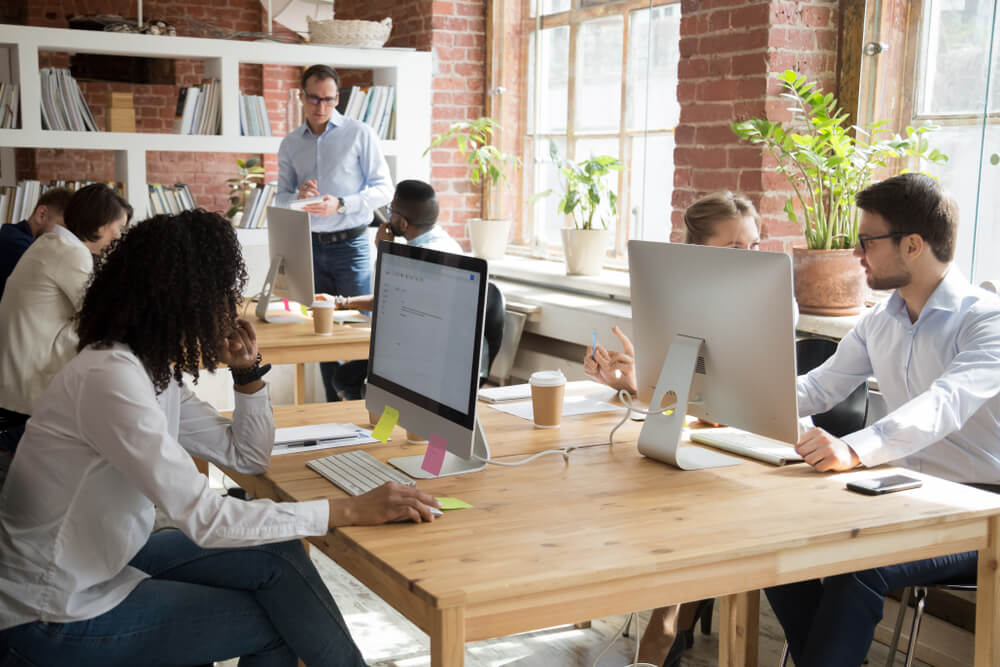 How to educate your employees?
Even though the theory is 50 years old, it is not obsolete. The principles are efficient as they utilize active engagement of the employees rather than passive.
1. Video Courses
Forgetting rate: less than 50% of the contents.
There are many ways how to include videos into the training process ranging from animations, webinars (web seminars), screencasts (desktop sharing), to live video calls.
Each of them is suitable for a specific type of contents. For example, animations are great to explain complicated issues in an uncomplicated way. Screencasts are efficient for teaching the employees how to use corporate software.
If you intend to replace comprehensive documentation your employees will remember only to 10%, the form of video course doesn't matter. Each of them provides the information in an attractive and interactive way.
Moreover, you need to make the video clip only once, and then you can use it for future newcomers, too. Managers believe video clips are an efficient education tool, as well. No wonder these tools teach employees efficiently and save the budget.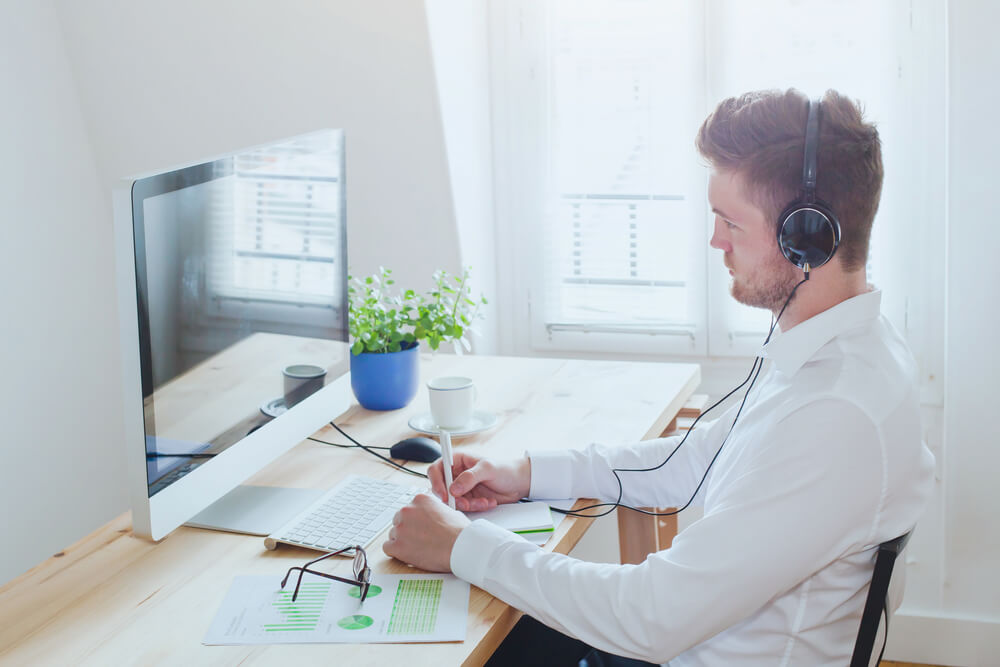 On average, companies invest 1 675 euros a year to educate one employee (Wyzowl). By introducing video courses, you can reduce the costs to the level of Microsoft.
The tech giant introduced video clips into trainings and saved 269 euros for (re-)qualification of each employee. Instead the original 252 euros, the education of each employee now costs only 15 euros.
Another example of how the training of employees using video clips may look like is Airbus. It uses several situation videos to provide airplane tours, display of its features and the related safety procedures to their pilots and cabin crew.
For inspiration, you can have a look at the Airbus video, as well as the IBM instruction videos.
2. Interactive Training
Whether a simulation of a real situation, a discussion, or even a solution to a real problem, your employees will learn most and take away most information from such training. You can use a game based on a prepared scenario in order to engage your employees in the training.
Skill training leads to long-term remembering. Based on the Train Like a Champion stats, a third of the employees believe their specialized training was boring and not inspirational. Interactive courses are a great way to boost the qualification of your employees and improve the quality of your corporate trainings.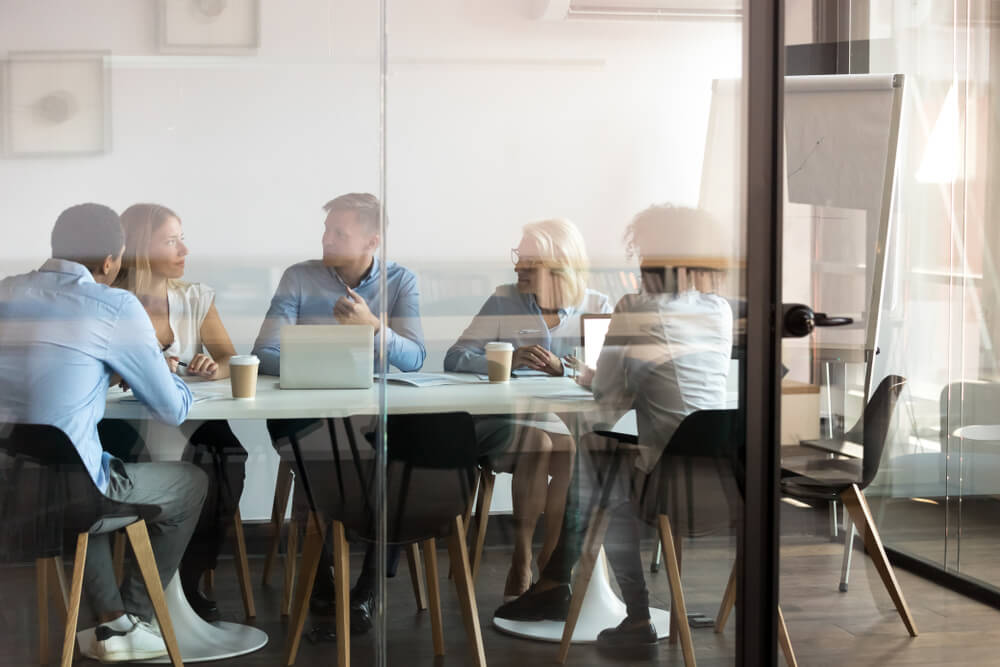 What's behind the success of the interactive trainings? Their main advantage is that there is no one-directional transfer of information, but rather a group interaction. This way, the employees learn from each other.
Pixar movie studio is a pioneer in interactive corporate trainings. They even created their own Pixar University to support employee cooperation. During work hours, their employees are able to participate in group art or improv courses.
3. e-learning
E-learning is often considered a general term for any training done on the computer. This is only partially true. E-learning courses are online courses mimicking classroom courses as they include visuals and voice delivered information of the teacher.
It is a very popular way of educating employees. As proven by the eLearning Industry study up to 77% of American companies use online education to develop their employees' skills.
The biggest benefit of the courses is that – similarly to video clips – they can be spread among several training participants at once. Each of the employees may go through the course at his/her own pace and can return to problematic areas later.
There are several examples of successful e-learning solutions, but the most renowned is the Lynda.com portal created by LinkedIn.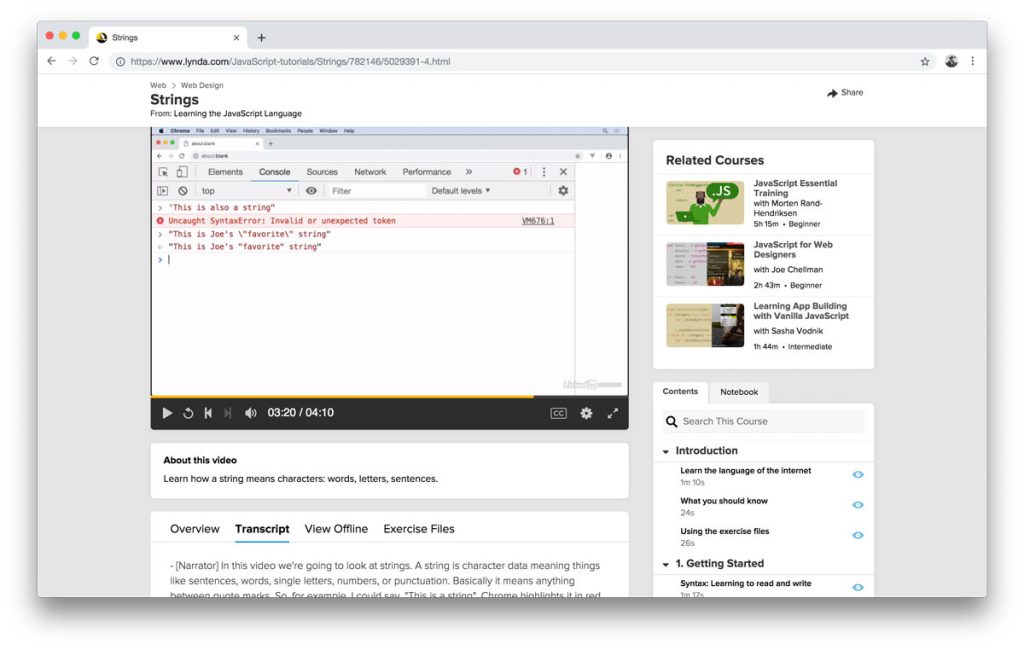 The Lynda.com platform allows you to purchase courses on design, programming, marketing, or business development.
Some companies use it as alternative to their own e-learning solutions, saving money related to building and running their own education platform.
Is there anything better than the enormously successful way of e-learning? As the employers are unable to monitor online education in detail, yes, there is.
4. Digital Onboarding
E-learning does not allow the superiors to see to what extent their employees passed the online training. Thanks to the user onboarding, this shortcoming has been eliminated.
Did you understand the video clips and interactive training, but onboarding is new to you? You are not alone as it is still a rather unknown way of employee education which:
● utilizes the best features of previously named training types, and
● eliminates their shortcomings, moving the corporate training to another level.
In a nutshell, digital onboarding can be described as a process of teaching your employees to work with corporate applications on their own. Think of it as Help appearing in the app in the moment the employee needs advice on:
● what to do to complete a task,
● what values to type in a field, and
● where to click to continue or go back.
Onboarding does not have to look like a virtual assistant. It can be a pop-up window or completion rate progress bar:

However, visual Help is only a small portion of what digital onboarding brings to companies. Besides the pop-up hints, it allows data collection on user habits of their employees. Such information include data on:
● how the employees use the corporate apps,
● which parts of them cause most problems,
● at what stage they click on the guide most, or
● which assistant is least helpful to them.
All the data are processed in a transparent way and available in real time. The supervisor is able to monitor the guide level reached by the employees.
If you find out that a trained employee is not working efficiently, you can check whether he or she fully passed the training process of the app usage.
Which Method Should I Pick?
It depends on your targets and the field of your company. If you want to train your employees on managing stressful situations or flying a plane, digital onboarding may help, but cannot substitute real life simulations.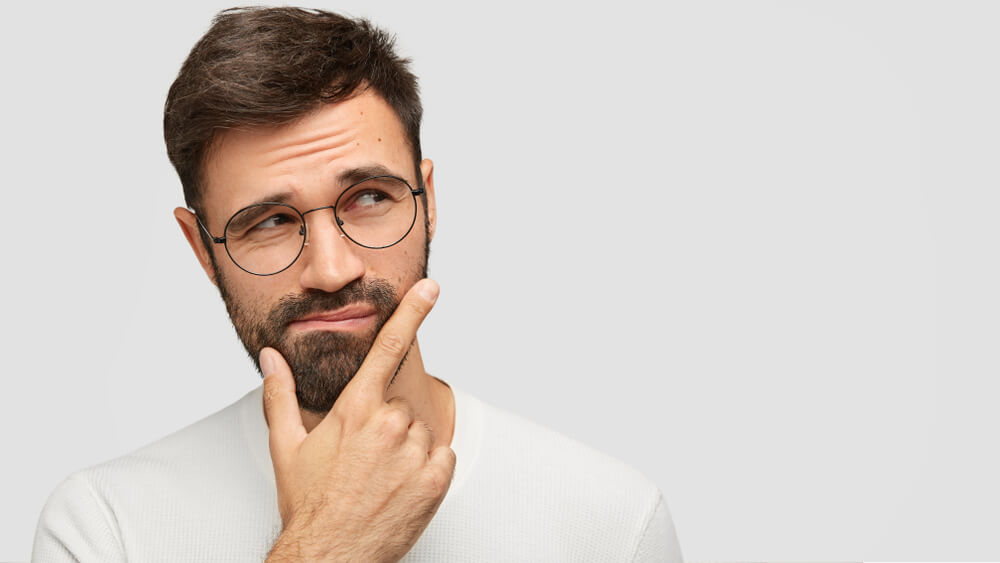 On the other hand, if you want to train your employees in using a SAP type corporate software, user onboarding is the most suitable method. People are able to learn using it on daily basis, so the information onboarding gives them are learnt and remembered instantly.
According to the Cone of Experience, we remember up to 90 % of what we do in real life.
Have you already decided which method to pick for the in-house training? Do you want to find out more about digital onboarding? Check out how user onboarding saves training costs and motivates your employees at work.